January 25, 2019
SentinelSwipe: Advancing Earth Observation with every swipe and tap
The Φ-lab was part of a team that developed a citizen science-based application to classify ESA's Sentinel data for machine learning in the Copernicus Space App Camp 2018 (check the Space App Camp video here!). The mobile app, SentinelSwipe, was developed in the 1 week long Space App Camp, which brings together developers to create innovative apps that make Copernicus EO data available to a wide range of citizens and applications.
As part of a diverse team of programmers, citizen science and remote sensing experts, SentinelSwipe was developed to distribute the difficult task of providing labelled training data to the crowd, thus contributing towards advancing Earth Observation research by providing batches of classified satellite images. By using SentinelSwipe to classify and tag satellite imagery obtained from the Sentinel missions, the needed seed data to input into machine learning systems is provided to make predictions that can automate satellite image processing.
The app repository of SentinelSwipe is hosted on our Φ-lab GitHub page.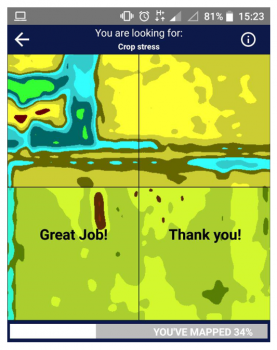 Post contributed by Jennifer Adams.