October 20, 2019
Maker Faire 2019
Maker Faire is a worldwide innovation event, originating in 2006 in the San Francisco Bay Area as a project of the editors of Make: magazine (makezine.com). Nowadays, it is organised on a larger scale in many cities around the world, including Rome, Berlin, Paris, Tokyo, and Shenzhen.
Maker Faire combines science, science fiction, technology, entertainment and business. It caters to curious participants of all ages wishing to experience first-hand the makers' fun and educational inventions. These inventions are the result of a desire to solve everyday problems, whether big or small. Maker Faire is not just a fair for field experts, there are inventions in the fields of science and technology (from 3D printers to wearables, through to drones, robots and digital manufacturing), and also new forms of art, entertainment, crafts, food experiments, etc.
Maker Faire Rome is organised by InnovaCamera, a Special Agency of the Rome Chamber of Commerce. It is the most important Maker Faire in Europe and the third worldwide after the "Bay Area" and "New York" ones. The Maker Faire was held in Rome for the first time in 2013. Since 2016 it has been hosted at Fiera di Roma, in order to accommodate the large number of visitors.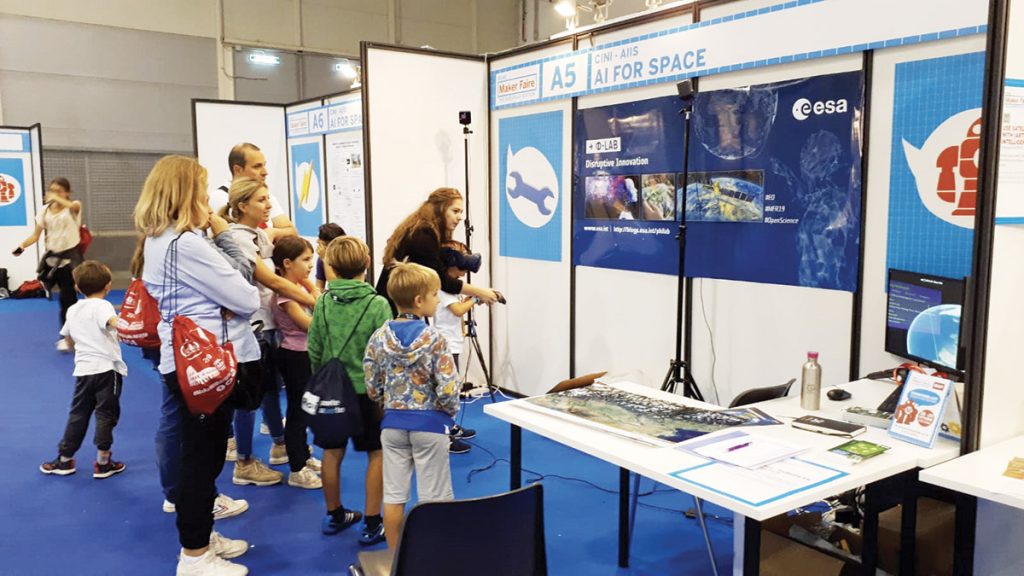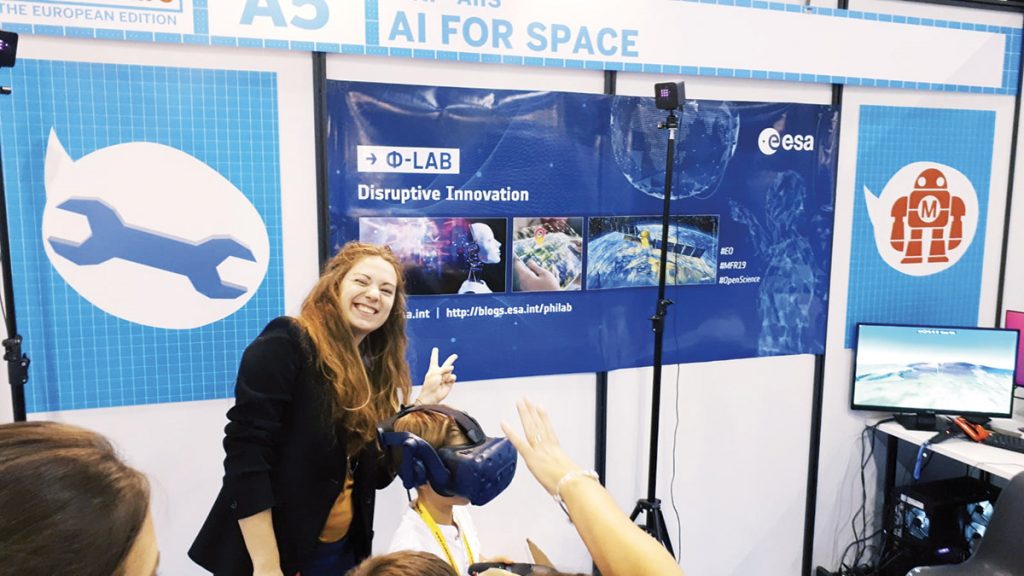 ESA and the Φ-lab were present for the first time at Maker Faire Rome in October 2019. More than 100000 visitors attended over the three day event, with more than 27000 students present on Friday morning, which is reserved for schools. There were a total of about 800 exhibitors/stands, spread among seven pavilions of the Fiera di Roma.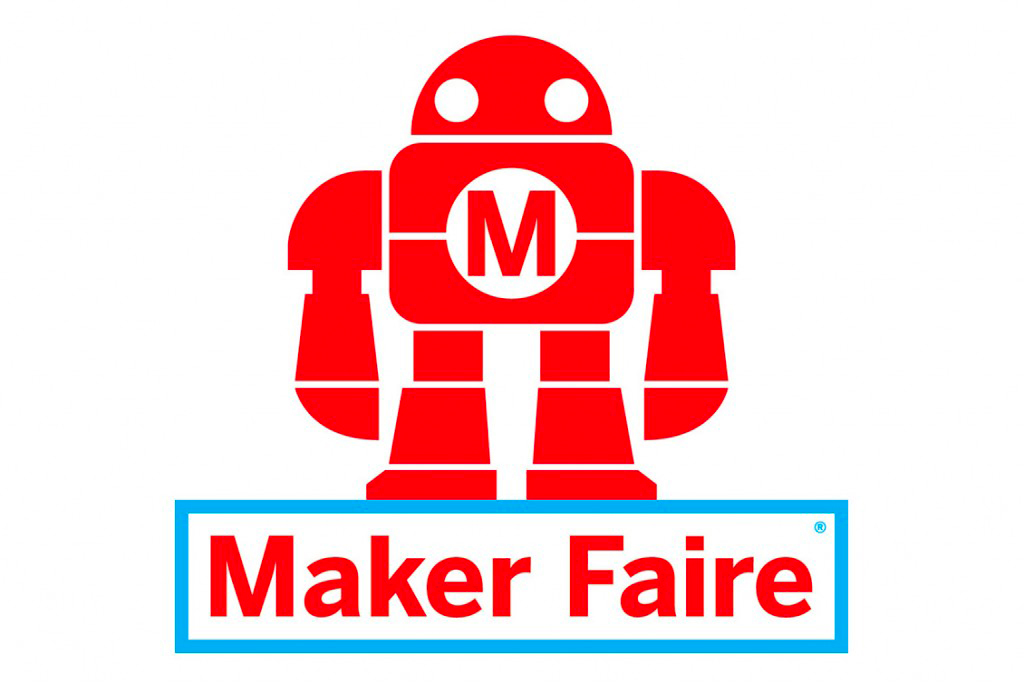 The ESA and Φ-lab stand was made possible through a partnership with the La Sapienza University in Rome, as part of the CINI (an Italian inter-university Consortium for Informatics) and particularly the AIIS lab (Italian national laboratory for AI and Intelligent Systems). Interactive tools, such as the Φ-lab Virtual Reality (VR) installation helped to attract hundreds of visitors to the stand, favouring networking and the establishment of dozens of contacts. Visitors were also provided a selection of ESA promotional materials (gadgets, bags, lanyards, posters, flyers of InCubed, EO, Copernicus, ESA mobile Apps.